Maneet Chauhan in ABC show The View




Maneet Chauhan offers a fusion of Indian and Latin cuisine. For more read ...[ ]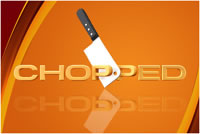 Get to know Chopped judge Maneet Chauhan. Celebrity Chef Maneet Chauhan's passion for all things culinary started at an extremely young age...
For more read ...[ ]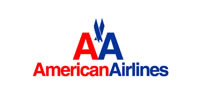 First and Business Class passengers on flights from Chicago to Delhi, and on selected European flights, can savor new entr�es developed by the executive chef of New York and Chicago's critically-acclaimed Vermilion restaurant, Maneet Chauhan.
For more read ...[ ]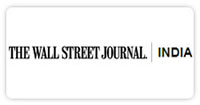 Television shows have helped boost the profiles of cooks from all over the world. Regular viewers will be familiar with Maneet Chauhan, a former "Iron Chef" contestant and now a judge on Chopped
For more read ...[ ]






Celebrity chef Maneet Chauhan is looking to the Gulch for the site of her new Nashville restaurant and hopes to open by the end of the year.
For more read ...[ ]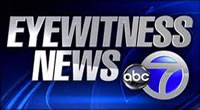 Interestingly enough, acarajere is also offered at Vermilion, in River North, which has a menu covering several bases. "The restaurant is Indian and Latin, so we try to get the best of both worlds together and a lot of these dishes the fusion really, really works," said Maneet Chauhan, the Chef of Vermilion.
For more read ...[ ]





The long-stewing rumor is confirmed that celebrity chef/Chopped judge Maneet Chauhan will open a restaurant in downtown Nashville,
For more read ...[ ]





The melding of cultures in food is not a new concept, but at this time it is a hot one. Enter Maneet Chauhan who has managed to create food highlighting the best of Indian and Latin cusines
For more read ...[ ]





Bad timing, good dining
For more read ...[ ]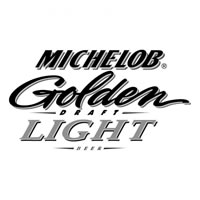 Crafted Recipes Aromatic with Asian Herbs & Flavors By the Kitchen Gods & Goddesses: with Asian Herbs and Flavors Best Asian Chefs in America
For more read ...[ ]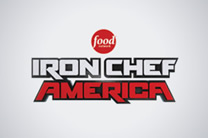 Food Network: Next Iron Chef...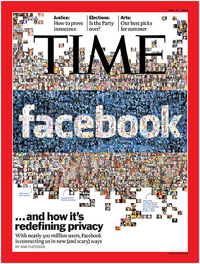 India's Spice Girls: American Culinary Superstars
Along with chef Maneet Chauhan, who trained at the venerable Culinary Institute of America and both the Taj and Oberoi hotel groups before heading the kitchens at the Vermillion restaurants in New York City and Chicago.
For more read ... [ ]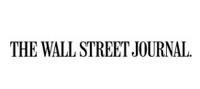 Ms. Chauhan describes this fusion as "a dance in your mouth, tempting and exercising all of your taste buds."
For more read ...[ ]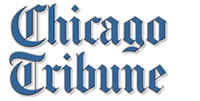 Chef Maneet Chauhan's Indian-Latin fusion cooking employs lots of spice. Some of it is seriously hot; most is not. But in its four-plus years in River North, Vermilion
For more read ...[ ]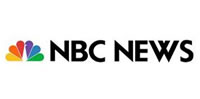 "Basically what this program does is encourage high school students to look at culinary as a career," explained Celebrity Chef Maneet Chauhan who has appeared on the Food Network and shows like The View. She was on hand to taste and rate the students creations.
For more read ...[ ]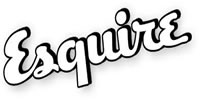 AT CHICAGO'S HOT NEW VERMILION, everything is accented with the namesake color (with which married Indian women dot their foreheads). That includes the food, an ambitious fusion of Indian and Latin.
For more read ...[ ]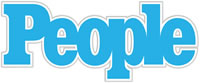 At the Economist event
For more read ...[ ]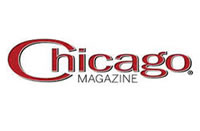 Chefs on the Grill with Michael Nagrant - Maneet Chauhan This month, Nagrant chats with Maneet Chauhan, a chef trained at the Culinary Institute of America (CIA) whose unlikely Latino-Indian fare continues to defy the odds at Vermilion
For more read ...[ ]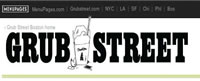 Time Out has a thoughtful article about why the media gives short shrift to "lady chefs." Only 10 percent of the country's executive-level chef positions are held by women
For more read ...[ ]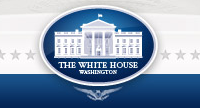 Chefs Maneet Chauhan, Alexandra Guarnaschelli, Sam Kass, Marc Murphy, Charles Phan, Super Sprowtz, and the Disney Channel cast of JESSIE will prepare healthy eating demonstrations in the Play with your Food station.
For more read ...[ ]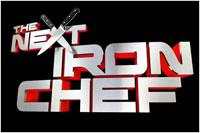 Television shows have helped boost the profiles of cooks from all over the world. Regular viewers will be familiar with Maneet Chauhan, a former "Iron Chef" contestant and now a judge on Chopped. Ms. Chauhan says her love of food started at a young age when she ate at her neighbors' homes in India.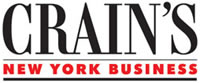 Executive chef Maneet Chauhan and chef de cuisine Ipshita Pall are spinning off a brilliant hit: Vermilion, their Indian-Latin fusion in Chicago.
For more read ...[ ]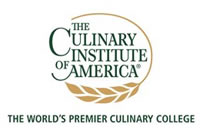 Maneet Chauhan's energy and creativity, combined with polished culinary skills and the courage to follow her passion, have proven to be the right ingredients for success.
For more read ...[ ]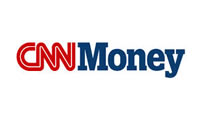 Kitchen Goddesses
Women are surprisingly rare among chefs and owners of top restaurants. But three splendid startups are bucking the trend
For more read ...[ ]






Chef Chauhan's book "Flavors of My World," best portrays her culinary approach-a deep pride in representing her Indian culinary heritage, as well as a love
For more read ...[ ]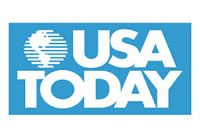 Ethnic food is tasty, trendy
For more read ...[ ]






School has also churned out Maneet Chauhan, an enterprising young lady, who has quietly masterminded a stunning Latin-Indian fusion cuisine in the US and given a new direction to the future of Indian spice dishes.
For more read ...[ ]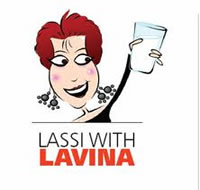 This striking contemporary restaurant offers a totally fresh take on Indian food with a Latin American beat, and the chef behind this innovative concept is Maneet Chauhan.
For more read ...[ ]